Move to the beat of musical Saturdays on the Zuzeum Rooftop Terrace!
💿 Next VASAREUM at ZUZEUM: Saturday, 29 July
Zuzeum invites everyone to celebrate summer and city life on the Zuzeum Terrace (or the Living Room, in case of bad weather).

In the afternoon starting at 3 PM we will listen to vinyl records with Riga's most interesting collectors. In the evening, from 8 PM we'll dance until midnight.
🌞 3 PM till 7 PM
💿 In the afternoon Guretsky and Sandjay will share their vinyl collection.

Guretsky has been active in the local scene for quite some time, playing sets in various city night venues. He has been known for a great selection of amazing grooves and unheard tracks, as he likes to dig deep into world of electronic music. Playing vinyls for more than 15 years, he always brings a beautiful blend of fresh and old vinyl sounds together and shows unexpected sides of music. He has also been active in the elektronic music collective "Platz für Tanz" and performed at other venues and events in Riga, such as "Diagonāle", "One One", "Fukušima" and "Shine Fest" at Liepājā beach. 
Sandjay – DJ & vinyl enthusiast from Riga who started digging for records in 2017. Since then he has obtained immense stock of assorted electronic music ranging from more familiar 4/4 house and minimal to spaced out breaks, acid, electro or ambient tunes of different moods from different eras. Sandjay is always after that timeless sound.
Afternoons at VASAREUM are free of charge to all visitors without age restrictions.
🌙 8 PM till midnight
💿 In the evening we will get adventurous with Hele.

Hele is an interdisciplinary artist who engages in the visual and musical art world. For a few years now, Hele has been passionate about vinyl – collecting and also playing. Her dance music vinyl sets are the mix of different types of genres, including house, break and electronic music genres. They invite the listener into a sunny valley where nostalgic melodies, energetic and happy rhythms reside, and the music makes you smile and your legs move. In the recent years Hele has been playing dance vinyl sets for different events in Estonia and Latvia, and getting fulfilment from sharing music and vibes under open skies during sunny summer evenings.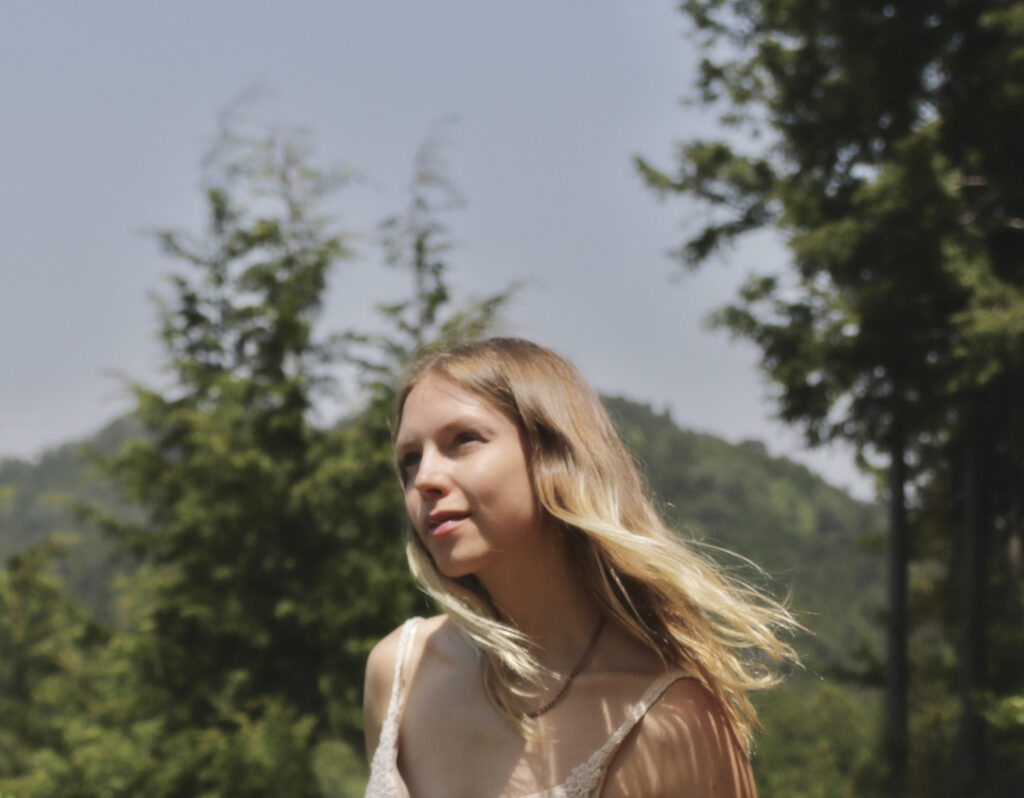 In the evening entry is for ticket holders aged 18 and older. A limited number of tickets are available online at 7 EUR. Tickets at the entrance are 10 EUR. The entrance ticket includes a welcome drink.
Vibes from VASAREUM on 1 July:
An image from Andris Grīnbergs performance "White is White (Bēniņi un Baloži)", 1991. , Zuzāns Collection is used in the event poster.
Note: Everyone who attends these events agrees to having photos or videos taken for Zuzeum marketing purposes. If you prefer not to be photographed or filmed, simply tell the photographer or cameraperson.